PSPB Staff and Partners Support Pensioners this Christmas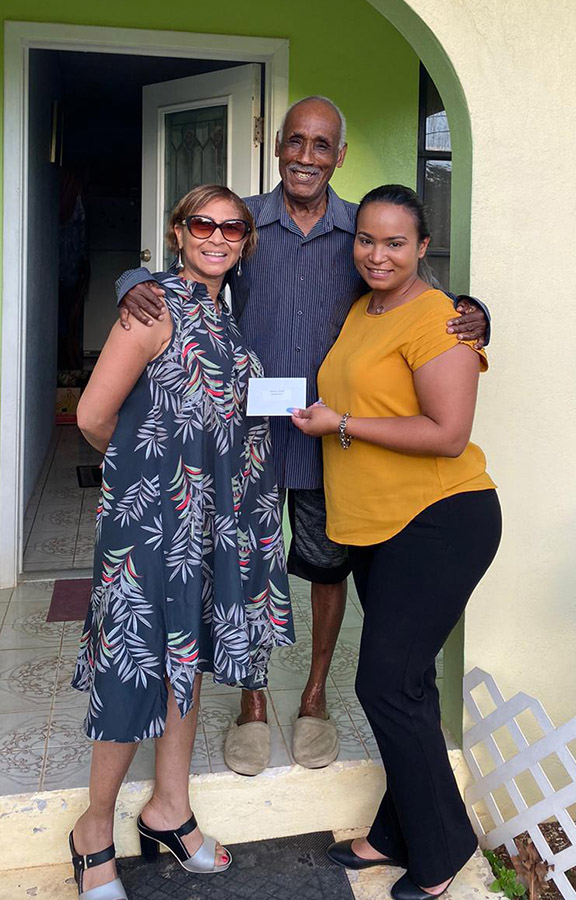 Staff of the Public Service Pensions Board (PSPB) are working to make Christmas a lot merrier this season through generous donations to their most vulnerable pensioners in the Cayman Islands.
The PSPB staff participate in an employee payroll deduction where each month, staff take some of their salary and donate it into an account and then throughout the year, they determine how to use those funds to support charities, local causes or areas of interest. This holiday season, the PSPB staff decided to use funds from this account to provide a donation to 84 lower income pensioners in the Cayman Islands.
"For two decades, our PSPB staff charity has been in place as our team has always felt a connection to support our pensioners, all plan members and the community at large and I am proud of our team for wanting to take on such an important cause," said Mrs. Jewel Evans Lindsey, Chief Executive Officer with the PSPB.
Initially, the PSPB staff decided to donate $50 to each of these pensioners in the form of a Fosters gift card. Once the PSPB staff decided to make a donation to its most vulnerable pensioners, they also reached out to other organizations to find partners on this matter. With that, Fosters and a few anonymous donors also stepped forward in order to support the increase of the donation to each pensioner and as a result, each of the 84 pensioners will now receive a $100 gift card to Fosters.
"I am grateful that Fosters is able to play a supporting role in such an amazing and worthy cause," said Woody Foster, Managing Director with Fosters, "and we are proud to be able to help so many Caymanian pensioners at Christmas."
"During the holidays, it's endearing to hear of great gestures of giving and support and the PSPB team is overjoyed to be a part of giving back this holiday season," said Evans Lindsey. "We appreciate the partnerships and cannot wait to give these gifts to our pensioners."
Over the next week, PSPB staff will now work to personally deliver all of the gift cards to the pensioners.